The Mississippi Urban Forest Council has a number of events that take place each year plus several current events.  We are in the process of updating this new website.  You can find our upcoming events at our FB page- Mississippi Urban Forest Council.
September 21, 2017
Pollinator, Urban Forestry and Invasive Species Workshop
Charnley-Norwood House, Ocean Springs, MS
Click here for agenda and registration information. 
October 4 & 5, 2017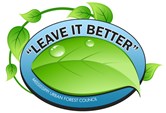 All Things Green: Sustainable Community, Home, Business and Urban Farm
 Ms Agriculture Museum, Jackson, MS 
30th Statewide Conference- October 4 & 5, 2017
 October 4, 2017- 6:30pm
 Green Sustainable Communities Awards Dinner
Statewide awards event 'Celebration of Trees" will be held October 4, 2017, Drago, Jackson Ms in conjunction with state conference. You may request a nomination form from Donna Yowell at dyowell@aol.com or text (601) 672-0755.  Nominations are open to anyone all year long.
Bloom Town Mississippi Workshop
October 5, 2017- See Summit Agenda (Day 2 of event)
Sign up now for the next workshop featuring pollinator gardens and blooming trees. To sign up send you email address to dyowell@aol.com.  
October 19, 2017
Southaven, MS
Urban Forestry Workshop designed for city workers and those that maintain trees in public spaces. 
Agenda and Registration TBA