The Mississippi Urban Forest Council has a number of events that take place each year plus several current events.  We are in the process of updating this new website.  You can find our upcoming events at our FB page- Mississippi Urban Forest Council.
November 1, 2018 @ 9:00am to November 2, 2018 @ 12:00pm   AGENDA & REGISTRATION

Trees, Shrubs, Pollinators, and Blooms for City & Farm Landscapes  PAY NOW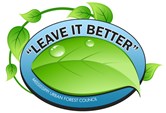 Trees, Shrubs, Pollinators, Blooms and All Things Landscape :
You will learn about: Secret lives of trees, forestry, shrubs for every landscape, Soil health, how trees live and die, plant diseases, Pollinators. Pruning. Soil health. Habitat. Bloomtown. Blooming trees. 11 common tree problems and their solution. The secret communication of trees. And much more. Request agenda at dyowell@msurbanforest.com.
Full two Day Registration(includes Lunch)
These are two day tickets. One day tickets are also available - please call (601) 672-0755 for Friday only tickets